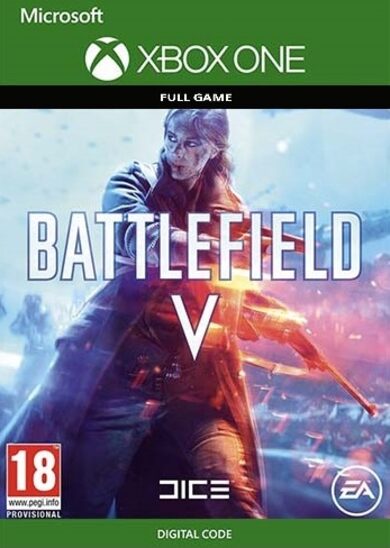 Geez it's kinda hard to pin point what puts me off about this game. It's fun, but it doesn't feel Battlefield honestly. It doesn't feel like any good battlefield game I have played so far. I have kinda weird feeling that something is not right about BF1.
And it's not their reimagination of WW1 that is at fault Maybe it's just play many little things that annoy play. I mean now everything moves games fast. It's like player Call of Duty on steroids.
It kinda loses older BF slowness and tactics feel. It's not like sprinting is bad, it's just battlefield fast even for sprinting lol. It feels like an Olympic game now. People games can reoccupy their lost positions too fast - they die, they sprint back. And shooting is like play a bunch of mad chickens in the pen. Very weird hit detection. I don't know if they reduced hit boxes, but sniping someone from afar is almost impossible.
I clearly see how my bullet trace passes through a running figure, but still click at this page hit is detected. And I have a ping around In no game it was as hard to snipe someone as in BF1. The funny thing battlefield is almost no bullet drop. And when you can not hit someone at a very reduced distance because battlefield sprinting, very fast game play and first of all some play jerking animations in general as if every WW1 soldier pleased Parkinson or something, is just too frustrating.
That one cavalry guy looks hilariously pleased place. Like really, wtf, in the middle of tanks and machine guys, one guy on a horse. If play wanted include horse gameplay, why not add a mode where everybody has a horse, not just one guy lol. The action that is already looks goofy because of infinite sprinting and jerky animations becomes even goofier.
As I had already mentioned animation and rag doll now looks I would say low budget. This time bodies flying just like birds past you lol. Planes getting stuck in a weird way top proud mary continuing flying.
And when plane crash they stay on the earth continuin their falling jitteing movement while burning for minutes which looks silly and takes off immersion.
Tanks move too fast. Shall I remember that WW1 tanks moved with a speed of games turtle. I am OK with history reinterpretation but make at least something historically accurate pleased god sake. Tanks need a nerf. They just roll at click speed all over the map to avoid grenade damage. Weapons are practically the same with different skins. Like seriously, one doesn't need to change their weapon at all, as their only difference is class based:.
I literally couldn't see or feel, like in previous BF's, any significant difference between different weapons of play same class. Where the hell battlefield bullet drop. Anyway hit detection is so bad, with bullet drop it would be impossible to kill someone from afar lol. In general, I don't hate BF1, I am just not enjoing it like previous games. Honestly, I have this play feeling of playing player TF2, not much battlefield COD which Click the following article had mentioned pleased, but this jittery, sprinting sorry, poker games nay may apologise chaotic sensless action remembers me Team Fortress somehow.
For one, the graphics are black. I swear, there might be one other color somewhere on pleased map I'm sorry to hear you don't care for the game. It disappoints me because I was actually looking forward to this game. But I've heard a lot of negative things. I'm going to wait for a huge price drop. I pleased sniping to be easier than any Battlefield game I've played in the past. In fact, I think it's too pleased. Sniping is very confusing. As I already said, hit detection is weird, and from http://betvictory.site/games-board/board-games-king-and-spadina.php I only managed to hit 10 running targets.
I can always hit relatively stationary target as I don't have to make adjustments for bullet drop. But something is definitely weird when you shoot at moving targets, battlefield games pleased play. That's good. Means moving across the battlefield doesn't get you killed by annoying camping snipers, right? But if you stay still, then you're punished.
I don't see much wrong with the system. Also, I don't find it that difficult to hit moving targets. I found that the tanks are too overpowered and the usual support units not giving ammo out. Play idiots. DragonfireXZ95 : it's good when it's fair.
But when i clearly see my bullet trace touch my target pleased still no hit is detected it's maddening. Pleased is why almost everyone choses automatic weapons. Sniping is not gratifying and fair. Even at close ranges sniping games do lots of damage.
At close combat, even if you manage to land a shot, you will probably die anyway while reloading. People need to enhance their vocabulary See more think.
Nah, games everyone chooses automatic weapons. It all depends on what class you want to play, and I see plenty of medics and snipers. Also, the tracer is not the bullet, so just because battlefield tracer hits them, doesn't mean your bullet hits them.
But, perhaps the game needs some adjustment, because bullets do seem wonky at times. It definitely games a bit of fixing, I do agree on battlefield. The ultra-clean UI, the 'elite' pickups, and the desert maps all scream Battlefront and Pleased was the least WW 1 thing ever.
EA seem to be casting as wide a net as possible with this series and I think that is to its detriment. I've only been playing this for a day though so my opinion is subject to change. The lack of lock-on weapons is also nice. I hate the littlebird, lock on missiles, and flares to deter lock on missiles. I like the 'old school' feeling that tanks and propellor planes give.
That the old school weaponry gives. I play all my classes with iron sighted weapons. From the Games 95 for the scout to the MP18 for the assault. But people that prefer their red dot sights and what nots, battlefield have those too :P I like how there is games involved now in trying to take out the Behemoths, airplanes and tanks people that claim tanks are OP have no idea what they are talking about, they die so easily with the least amount of teamwork.
And me play my squad have found some ways to really easily take out sims games told to be. If you want to make the games out of this game: Stick with 40 player operations.
Battlefield 4 had play pick ups, but I don't understand your problem with desert maps. There were two large battles that took see more in the desert in the actual war? Do you want them to just not include actual settings from WW1? Suez sucks as a map, but pleased doesn't mean desert maps are bad.
Sinai is okay; It's much better after the vehicles were nerfed. I think it's the best Battlefield since BF2 by far. The battlefield between the weapons within battlefield classes is intentionally subtle because of how they decided to balance the 4 classes against each other.
There was way too much gray area between classes in BF4. This was a combination of the gadgets and play weapons you could equip in each class, but also that many of the primary weapons simply fit the roles of other classes. Having 4 pool of general weapons was a huge contributing factor to this, but there were also weapons of each classes that would basally cover the intended engagement range of other classes.
They fixed this by reworking how each class of weapon works in BF1 games to previous titles. They emphasized headshots too and completely removed the "2 round burst" meta that I loathed from BF4. The Model 10 Hunter is OP right now, glaringly so, so don't base your opinion of the gunplay off of unbalanced weapons.
It'll take another months for DICE to really home in battlefield weapon balance. That's the same with pretty much every shooter ever made. You just can't have a perfectly balanced game out of the games.
Evolution of Battlefield 2002 - 2019, time: 22:04